Ultra Luxury Condos in Boca Raton, FL
Posted by Caesar Parisi on Friday, February 1, 2013 at 4:07 PM
By Caesar Parisi / February 1, 2013
Comment
Ultra luxury is synonymous with exclusive, prestigious, lavish and posh. There are many luxury condos in Boca Raton, FL but there are a select few that take the meaning of luxury to the next level.
Here's a quick synopsis of the most coveted condos in Boca Raton, FL.
ARAGON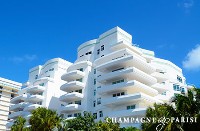 The Aragon is located on A1A south of Camino Real and sits on one of the largest stretches of ocean in South Palm Beach County. It was built in 1995 by world famous New York designer Melvin Dwork who has been featured in Architectural Digest Magazine. There are only 41 units that range from 4,000 to 7,700 square feet and include exquisite details and interior finishings. Amenities are resort-style and membership to the Boca Raton Beach Club is available. Currently there are 5 condos for sale in the Aragon with list prices starting at $1,999,000 to $6,500,000.
THE EXCELSIOR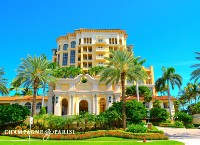 The Excelsior is a 10-story award-winning palace including "Best New Address in Boca Raton" by House and Garden Magazine. World famous designer Alfred Karram designed the building and residences in 2000 with some of the most exquisite details and finest materials in the world. There are only 28 residences which include condos, two-story condos and seaside villas ranging from approximately 3,600 to 5,000 square feet. Amenities are world class at this full service boutique building located on A1A south of Palmetto Park Road. Currently there are 4 condos for sale in The Excelsior with list prices starting at $2,949,000 to $5,950,000.
LUXURIA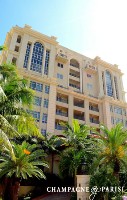 Luxuria is located on A1A south of Camino Real and is home to only 26 residences including condos, two-story condo penthouses and single family estate homes ranging from about 4,424 square feet to 8,184 square feet of living space. The residences at Luxuria have everything from keyless fingerprint access for the private elevator, wrap around oceanfront balconies with full Viking summer kitchens to oceanfront master suites. Luxuria is a 5 star full service building with 24 hour concierge that caters to every need imaginable such as prescription pickup and pet grooming drop off and pick up. The Luxuria was built in 2008 by a subsidiary of The Trump Group, Boca Ocean Development LLC. There are currently two condos for sale in Luxuria, one listed for $5,995,000 and another for $7,950,000.
MIZNER GRAND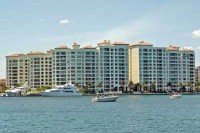 Mizner Grand is part of Mizner Village, along with Mizner Court and Mizner Tower, located on the grounds of the Boca Raton Resort and Beach Club. Mizner Grand consists of twin towers built in 1999 with residences ranging from about 4,000 to over 8,400 square feet of living space. Named for Addison Mizner, the architect responsible for much of Boca Raton's historic architecture, these condos are lavishly appointed and 5 star amenities are endless in this full service building. Residents also have private memberships to the Boca Raton Resort and Beach Club which includes access to all of the world class amenities including 2 championship golf courses, 30 tennis courts, Spa Palazzo with a menu full of luxury services, yachting services, water sports, fine dining and more. There are currently 5 condos for sale in Mizner Grand with list prices starting at $2,450,000 to $2,750,000.
ONE THOUSAND OCEAN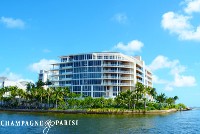 One Thousand Ocean is one of the most prestigious residences in the entire state of Florida. The building is named for its address located on A1A south of Palmetto Park Road. This 2010 building was completely sold out during pre-construction, only has 52 units with every appointment imaginable and hotel like services and amenities such as 24 hour concierge and The Ocean Club with a state of the art fitness center and spa suite. Residents can also enjoy premier membership at the Boca Raton Resort and Beach Club. There are only 8 condos for sale at One Thousand Ocean with list prices starting at $2,900,000 to $12,950,000.
PRESIDENTIAL PLACE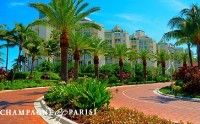 Presidential Place and its 42 exclusive residences were built by famous designer Alfred Karram, Jr. in 1994. Condos are about 5,000 square feet and have keyed elevator access, entrance foyers, exotic materials and oceanfront balconies. Presidential Place is a full service building with endless amenities including concierge, valet and butler and maid services. Residents also can enjoy membership to the Boca Raton Resort and Beach Club. There aren't any listings currently on the market in Presidential Place but price tags for these residences range from $2,000,000 to $5,000,000.