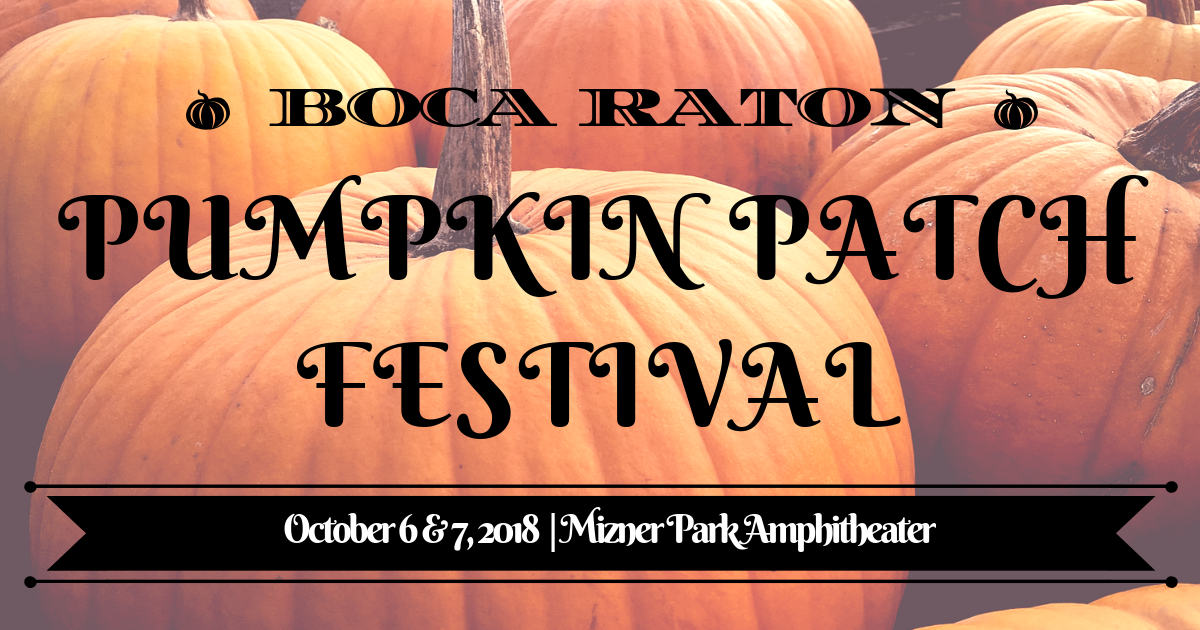 As of September 22, 2018, we have officially said "goodbye Summer and hello Fall", which for many is the absolute best time of year. When thinking about the Fall season, one of the first things to come to mind, no matter where you live or which season you most prefer, is likely "pumpkins." From pumpkin carving to pumpkin pie, pumpkin scented candles to pumpkin beer, and the insanely popular pumpkin spice latte that has gained an almost cult-like following, it can be generally agreed that all things "pumpkin" are now synonymous with the Fall season.
As Boca Raton residents, we may not get to experience the crisp, cool air and the changing colors of the leaves that the Fall typically brings, but that doesn't mean we can't enjoy all of the great activities and traditions that come with the season-- and yes, that includes pumpkins! On Saturday & Sunday, October 6 & 7, 2018, the Boca Pumpkin Patch Festival returns to Mizner Park Amphitheater, for a two-day, fun-filled Fall celebration! This event will take place from 10 am - 6 pm on both days, offering a full weekend of family-friendly fall festivities!
The main feature of the festival is, of course, the pumpkin patch, where you can select the perfect pumpkin from a huge patch of more than 2,500 pumpkins!...