Moving to Boca Raton is a luxury that everyone dreams of experiencing. Three Boca Raton condominium communities can turn that dream into reality by providing affordable living to all. With an ideal location near the Intracoastal and the Atlantic Ocean, Waterfront condos at these prices are rare!


Boca Towers Condominiums are some of the best-valued waterfront real estate that you will find in Boca Raton. Sitting right along the Intracoastal Waterway, Boca Towers offers incredible views of the water from its 17-story building. There are currently ten condos for sale in Boca Towers. You can snag a condo with one bedroom and one bathroom for just $264,900! Condos for sale in Boca Towers range in price all the way up to $599,000. You will get between 635 and 1,321 square feet of living space, complete with beautiful upgrades, and luxury community amenities. Unique to Boca Towers, your furry friends are allowed! If you have a pet to accompany you to the gorgeous beaches, moving into Boca Towers will be the perfect fit. If you would like to browse all condos for sale in Boca Towers, click here.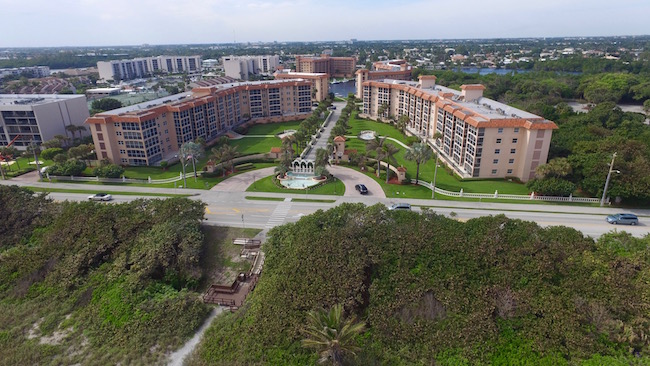 The San Remo Club...