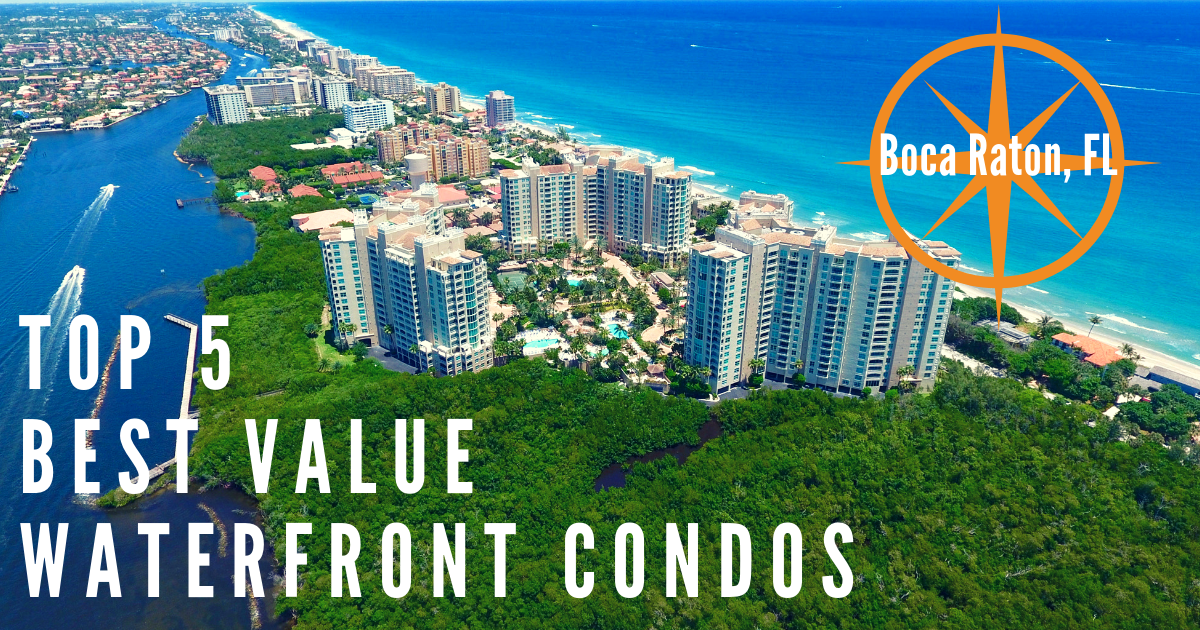 Boca Raton is home to some of the most sought-after real estate in all of South Florida, including an impressive selection of luxurious waterfront condos. With some of the most breathtaking water views, countless lifestyle amenities, and price tags reaching up to $10,000,000+, it may seem that owning a waterfront condo in Boca Raton is a luxury reserved only for the wealthy.
Though there are several ultra-expensive, ultra-exclusive oceanfront & Intracoastal condominiums in Boca Raton, it may come as a surprise that there are also a number of reasonably affordable waterfront condos that are within reach for most condo buyers. For those who wish to enjoy waterfront condo living without breaking the bank, we have compiled a list of the Top Five Best Value Waterfront Condos in Boca Raton.
1) Boca Bayou
Boca Bayou is a popular waterfront...