Ultra luxury is synonymous with exclusive, prestigious, lavish and posh. There are many luxury condos in Boca Raton, FL but there are a select few that take the meaning of luxury to the next level.
Here's a quick synopsis of the most coveted condos in Boca Raton, FL.
ARAGON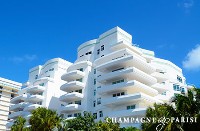 The Aragon is located on A1A south of Camino Real and sits on one of the largest stretches of ocean in South Palm Beach County. It was built in 1995 by world famous New York designer Melvin Dwork who has been featured in Architectural Digest Magazine. There are only 41 units that range from 4,000 to 7,700 square feet and include exquisite details and interior finishings. Amenities are resort-style and membership to the Boca Raton Beach Club is available. Currently there are 5 condos for sale in the Aragon with list prices starting at $1,999,000 to $6,500,000.
THE EXCELSIOR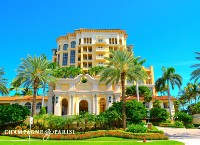 The Excelsior is a 10-story award-winning palace including "Best New Address in Boca Raton" by House and Garden Magazine. World famous designer Alfred Karram designed the building and residences in 2000 with some of the most exquisite details and finest materials in the world. There are only 28 residences which include condos, two-story condos and seaside villas ranging from approximately 3,600 to 5,000 square feet. Amenities are world class at this full service boutique building...