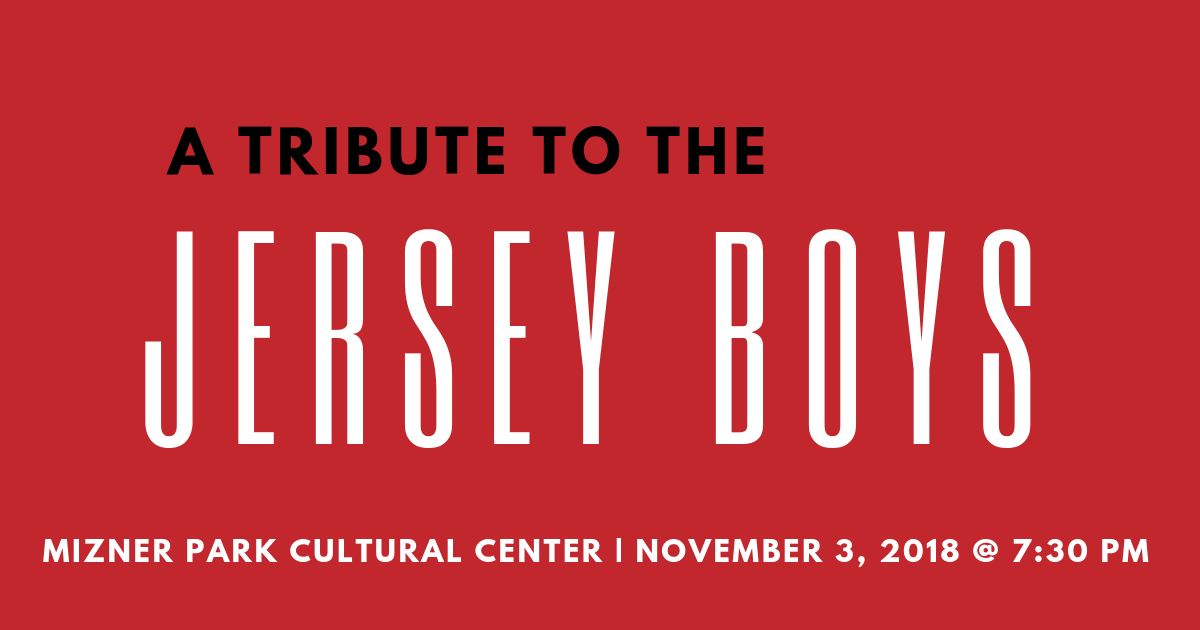 On Saturday, November 3, 2018, the Mizner Park Cultural Center will host a tribute show unlike any other, with an intimate live performance of A Tribute To The Jersey Boys. This compelling tribute performance features an incredibly talented group of renowned musicians including William Cintron as Four Seasons frontman and powerhouse vocalist, Frankie Valli, as well as Walter Hochhauser, Carmine DeSena, and Sal Sofia as the remaining members of the group.
Featuring hit songs like "Big Girls Don't Cry," "December 1963 (Oh What Night)," "Walk Like a Man," and many more, this nostalgic performance will take you right back to 1962, the year that the Four Seasons released their first hit single "Sherry." This catchy tune, which ranked #1 on the Billboard charts for an amazing five consecutive weeks, launched the dynamic vocal group to fame and marked the beginning of their incredible chart-topping musical career. A Tribute To The Jersey Boys promises to be a superb & unforgettable musical experience that will have the entire crowd up on their feet dancing & singing along
The show will begin at 7:30 pm at the Mizner Park Cultural Center located at 201 Plaza Real within the upscale ...