5 Incredible Home Accessories For Condo Living | Boca Luxury Condo Living
Posted by Anthony Carriuolo on Wednesday, May 5, 2021 at 1:11 PM
By Anthony Carriuolo / May 5, 2021
Comment
Condo Living can be an incredible lifestyle of a constant hassle for space. Obviously, your relationship with your space and belongings is the most significant precursor to the organization of your Boca Raton luxury condo. However, there are ways to massively up-level our quality of life in our condo or townhome, with a little know how and a few dollars to spend - see these
Desk Lamp With USB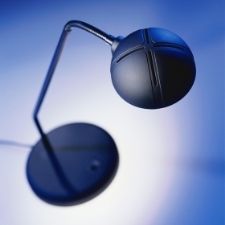 These days it seems everything has to be charged via USB. Why waste desk space with more than you absolutely need, when your source of light also packs a charge? Many desk lamps found all over now come with a built in USB charger port, often found at the base of the lamp. They run from cheap to very expensive, depending on the extent of features and quality of aesthetics.
Smart Thermostat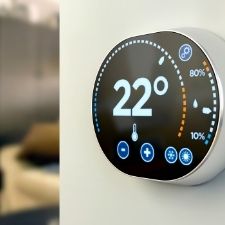 During the summer in South Florida, over 80% of our power bill is often allocated towards one single use - air conditioning. Our A/C units work hard for us all summer long - with mismanagement leading to higher power bills or worse, an outage. Anyone who's lost their condo air conditioning during a Boca Summer understands. Set your A/C to run when you do, to control airflow while you're not home, and altogether better manage cooling and costs than ever before.
Air Fryer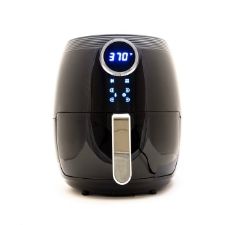 If you haven't seen the memes or heard from your friends how incredible these are - trust us. Enjoy the crispy, crunchy, saucy deliciousness of fried food without the mess of unhealthy cooking oils, fire hazards, or the need to order in! With their proliferation into American households, appliance companies have now incorporated air fryers into multi-use tabletop electronics - maximizing the use of that crucial counterspace in your Boca condo. For as little as $50 and up, one of these incredible innovations can sit atop your kitchen counter, changing lives with every press of the button (we're not kidding!).
Standup Desk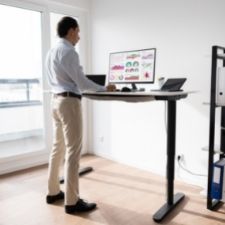 Once seen as an office accessory for quirky CEO's in Silicon Valley - the standing desk does more than burn triple the calories while you work. It clears vital space for things to be stored under and around the area where a clunky desk would reside. In addition, these often come with wheels and adjustable heights, making this a versatile, movable piece for any room.
Rolling Cart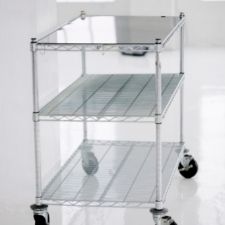 Much like the aforementioned standup desk, the rolling cart is a simple on-the-move storage solution. Remember the days in elementary school where teacher's would wheel in the tv for movie day? Bring that degree of vintage dynamism to your Boca Raton condo and watch your space come to life!
For More Boca Luxury Living - see below...