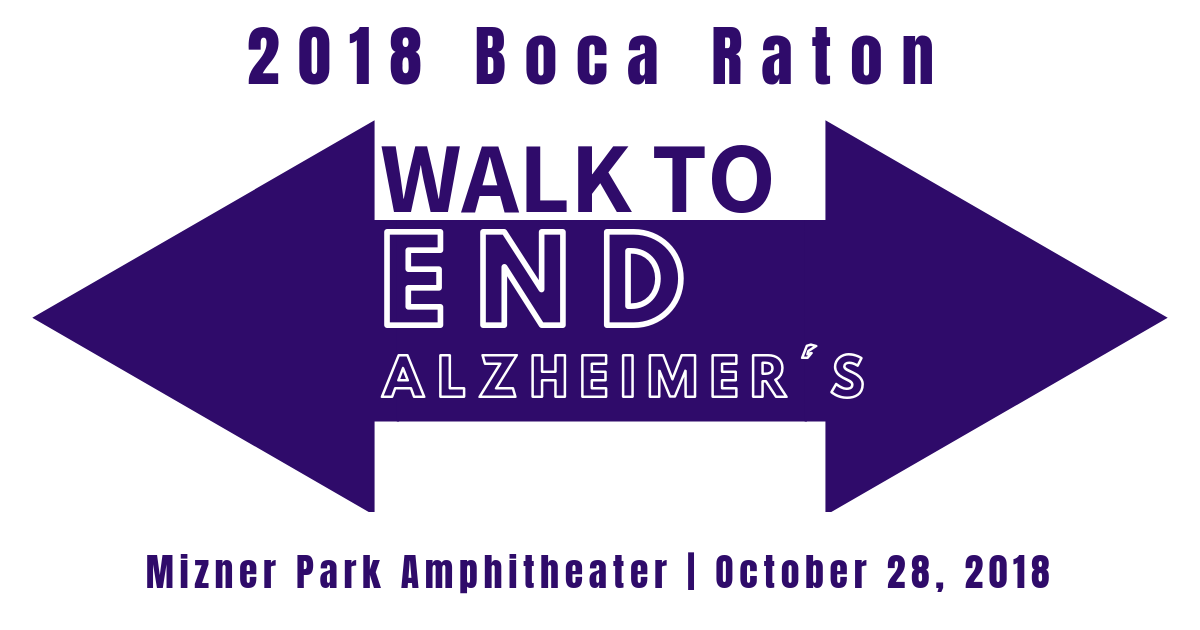 On Sunday, October 28, 2018, the Alzheimer's Association's Walk to End Alzheimer's returns to Mizner Park in Downtown Boca Raton. According to the Alzheimer's Association, there are currently 5.7 million Americans living with Alzheimer's disease, with this number expected to rise to nearly 14 million by the year 2050. The Walk to End Alzheimer's is the world's largest event to raise awareness and funds for Alzheimer's care, support, education, and research. This inspiring event is held annually in over 600 communities nationwide, calling on participants of all ages to help join the fight against this pervasive disease.
The Alzheimer's Association is a global organization whose mission is to advance Alzheimer's care, support, and research worldwide. The organization's critical work involves providing the necessary care & support to all those facing the disease, driving research toward prevention, treatment and, eventually, a cure, and advocating for the rights and needs of people affected by Alzheimer's. By joining in the Walk to End Alzheimer's, your participation & fundraising efforts not only help support the overall mission of the Alzheimer's Association but will also serve to increase the level of Alzheimer's awareness right here in our own community.
The Boca Raton 2018 Walk to End...