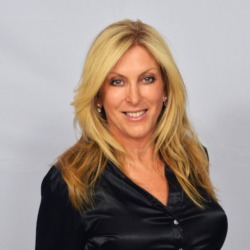 Testimonials
The trust factor weighed heavily on my decision to choose Shari and Alfredo. Being friends automatically checked the trust factor for me. I knew they'd do a great job marketing my parents home with a professional photographer, drone technology, bilingual marketing, constant contact and feedback on showings. Shari & Alfredo are an amazing team that went above & beyond to ensure an abundance of traffic - 50 potential buyers in a short span of time! Id highly recommend using the services of Shari and Alfredo, you can't go wrong!
Caron, Boca Raton, Florida, left feedback 1 months ago
SOO easy to deal with!!! We started the process before the start of COVID. Since we were cash buyers selling our condo in Naples was important and when showing on our property disappeared Shari continued to stay involved with us. Could not ask for more.
The Lieberman's, left feedback 4 months ago
Shari Orland.. Took a personal interest in us from the beginning as this took a 2 to 3 year process of showing homes. Her knowledge of being able to show homes in all age communities and 55 & older communities was paramount in my decision making purposes. We visited all of the high end 55 and older communities and we were specific that we wanted water views. She was also very helpful in providing a lender who was also professional and with that she also knew all the ins & outs of what it was to make the deal run smoothly She is a pro in what she does and will always do the right thing. Thanks Joe Buontempo.
Joseph Buontempo Westfield NJ, left feedback 4 months ago
More Testimonials